Overview
A painful flat foot, or
adult acquired flatfoot
deformity, is a progressive collapsing of the arch of the foot that occurs as the posterior tibial tendon becomes insufficient due to various factors. Early stages may present with only pain along the posterior tibial tendon whereas advanced deformity usually results in arthritis and rigidity of the rearfoot and ankle.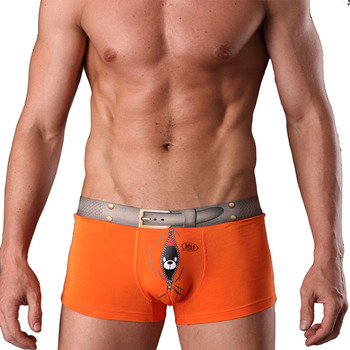 Causes
There are multiple factors contributing to the development of this problem. Damage to the nerves, ligaments, and/or tendons of the foot can cause subluxation (partial dislocation) of the subtalar or talonavicular joints. Bone fracture is a possible cause. The resulting joint deformity from any of these problems can lead to adult-acquired flatfoot deformity. Dysfunction of the posterior tibial tendon has always been linked with adult-acquired flatfoot deformity (AAFD). The loss of active and passive pull of the tendon alters the normal biomechanics of the foot and ankle. The reasons for this can be many and varied as well. Diabetes, high blood pressure, and prolonged use of steroids are some of the more common causes of adult-acquired flatfoot deformity (AAFD) brought on by impairment of the posterior tibialis tendon. Overstretching or rupture of the tendon results in tendon and muscle imbalance in the foot leading to adult-acquired flatfoot deformity (AAFD). Rheumatoid arthritis is one of the more common causes. About half of all adults with this type of arthritis will develop adult flatfoot deformity over time. In such cases, the condition is gradual and progressive. Obesity has been linked with this condition. Loss of blood supply for any reason in the area of the posterior tibialis tendon is another factor. Other possible causes include bone fracture or dislocation, a torn or stretched tendon, or a neurologic condition causing weakness.
Symptoms
Symptoms shift around a bit, depending on what stage of PTTD you?re in. For instance, you?re likely to start off with tendonitis, or inflammation of the posterior tibial tendon. This will make the area around the inside of your ankle and possibly into your arch swollen, reddened, warm to the touch, and painful. Inflammation may actually last throughout the stages of PTTD. The ankle will also begin to roll towards the inside of the foot (pronate), your heel may tilt, and you may experience some pain in your leg (e.g. shin splints). As the condition progresses, the toes and foot begin to turn outward, so that when you look at your foot from the back (or have a friend look for you, because-hey-that can be kind of a difficult
maneuver to pull off) more toes than usual will be visible on the outside (i.e. the side with the pinky toe). At this stage, the foot?s still going to be flexible, although it will likely have flattened somewhat due to the lack of support from the posterior tibial tendon. You may also find it difficult to stand on your toes. Finally, you may reach a stage in which your feet are inflexibly flat. At this point, you may experience pain below your ankle on the outside of your foot, and you might even develop arthritis in the ankle.
Diagnosis
It is of great importance to have a full evaluation, by a foot and ankle specialist with expertise in addressing complex flatfoot deformities. No two flat feet are alike; therefore, "Universal" treatment plans do not exist for the Adult Flatfoot. It is important to have a custom treatment plan that is tailored to your specific foot. That starts by first understanding all the intricacies of your foot, through an extensive evaluation. X-rays of the foot and ankle are standard, and MRI may be used to better assess the quality of the PT Tendon.
Non surgical Treatment
Non-surgical treatment includes rest and reducing your activity until the pain improves. Orthotics or bracing help support the tendon to reduce its pull along the arch, thus reducing pain. In moderate to severe cases, a below knee cast or walking boot may be needed to allow the tendon to rest completely and heal. Physical therapy is an integral part of the non-surgical treatment regimen to reduce inflammation and pain. Anti-inflammatory medication is often used as well. Many times evaluation of your current shoes is necessary to ensure you are wearing appropriate shoe gear to prevent re-injury.
Surgical Treatment
For patients with a more severe deformity, or significant symptoms that do not respond to conservative treatment, surgery may be necessary. There are several procedures available depending on the nature of your condition. Ligament and muscle lengthening, removal of inflamed tendon lining, transferring of a nearby tendon to re-establish an arch, and bone realignment and fusion are examples of surgical options to help with a painful flatfoot condition. Surgery can be avoided when symptoms are addressed early. If you are feeling ankle pain or notice any warmth, redness or swelling in your foot, contact us immediately. We can create a tailored treatment plan to resolve your symptoms and prevent future problems.